When you think of clutch performances, there isn't many that come to mind before the monstrous 25-point comeback the New England Patriots put together to beat the Atlanta Falcons in Super Bowl LI.
Led by the Greatest Rocket of All Time, Tom Brady– the Patriots were able to conquer what seemed to be an insurmountable lead. With Brdy leading the way with his trademark clutch drives and killer instincts, you could feel the tide rising as the game pushed past the third quarter.
Read more to learn about how the Rocket athlete mindset has molded Tom Brady into the legendary clutch performer we all have come to know, here:
~~~~~~~~~~~~~~~~~~~~~~~~~~~~~~~~~~~~~~~~~~~~~~~~~~~~~~~~~~~~~~~~~~~~~~~~~~~~~~~~~~~~~~~~~~
The Rocket is an athlete who is even tempered and confident. A Rocket athlete rarely gets intimidated by their opponents and have what some would call a "killer instinct".
If you had to imagine a player in your head who was a killer in the clutch, confident in all aspects of their game, with an optimistic demeanor and a focus on getting things done– you'd probably come up with someone kind of like this guy: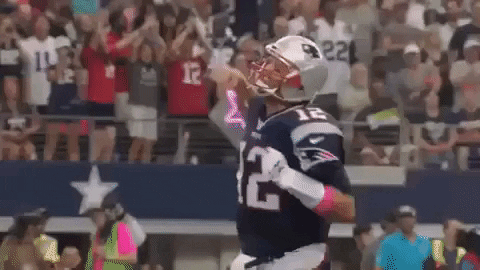 Tom Brady is the consummate Rocket. Incredibly clutch, competitive and confident, and a player some may say comes off as arrogant during competition.
Some would argue that there is no more pressure packed situation than being down 25 points with less than a quarter and a half left in the Super Bowl, but that is the exact scenario Tom Brady found himself and his Patriots team in during Super Bowl LI.
What transpired in Houston that night will go down as possibly the greatest performance by any player in NFL history.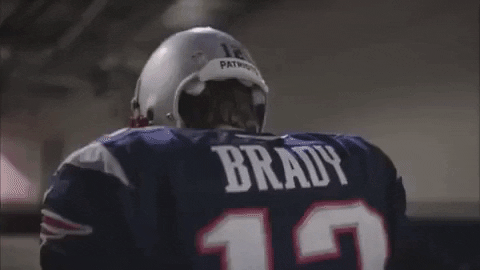 With his team's back up against the wall, Brady put together the most heroic half of football in recent memory. After his team went down 28-3 against the Falcons, Brady never lost his cool: "I wasn't thinking much, you know? I was thinking that we just have to score and then we scored the touchdown, and the lead was nine (points) then we got the turnover."
Brady completed 25 of 33 passes (76 percent) from the third quarter through overtime, for 259 yards and two touchdowns. The performance was just another notch in the belt of the greatest Rocket of all time:
"When I'm out on the football field, I have so much confidence in what I'm doing," Brady has said in the past.
That's the kind of confidence you can expect from the greatest Rocket of all time.
We can unequivocally say Tom Brady is the GROAT (Greatest ROCKET Of All Time) #SB51 #MVP #MentalToughness #WhatsYourAthleteType #GOAT #GROAT pic.twitter.com/3ghEbXPs3T

— AthleteTypes (@AthleteTypes) February 6, 2017
Brady has been described as one of the most competitive athletes of all time, and in fact, his former teammate Darrelle Revis has described Brady's commitment to winning and competitive drive as a "sickness".
His go-getter attitude and optimistic demeanor is infectious and is a key to inspiring his teammates confidence in him, and the team itself.
Tom Brady is the consummate Rocket.